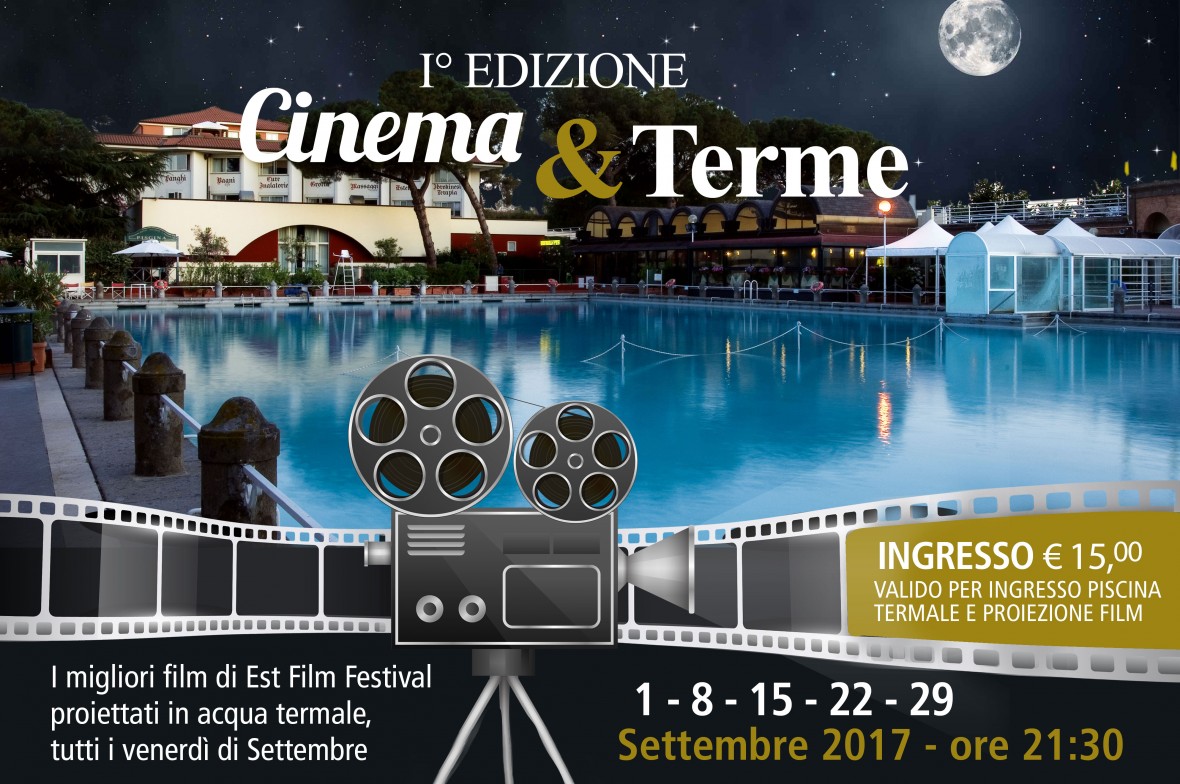 Est Film Festival and the JazzUp Festival announce an important novelty: thanks to the collaboration with Terme dei Papi, sponsor of the stage show from 22 to 30 July at Montefiascone, the best films of the past editions will be screened in September in the magic atmosphere of the thermal pool.
Every September Friday night it will be possible to attend the projection immersed in over 2,000 square meters of the monumental thermal pool; Each appointment will be preceded by an introductory meeting with the director led by the Est Film Festival.
The entrance to the swimming pool has a costs of 15 euros. The meeting with the authors and the subsequent screening are scheduled at 21.30.
The full calendar of appointments will be officially announced during August.
We are waiting for you at Terme dei Papi (Viterbo, Strada Bagni 12).